If you are visiting this site, you may wonder what it is all about. The answer is simple: It is about the Asprova software, developed by the Asprova Corporation.
Asprova is an Advanced Planning & Scheduling (APS) system that creates production schedules at high speed for multiple items and multiple processes, fully integrating sales, manufacturing, inventory and purchase plans.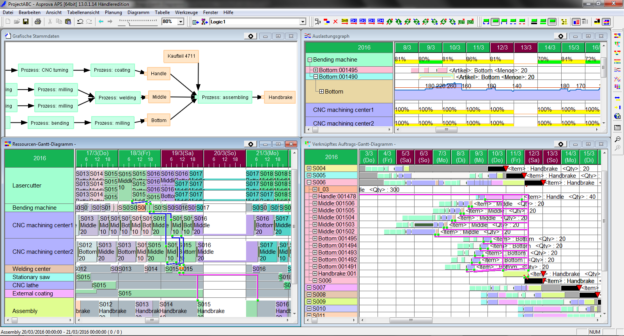 This site is intended to be a collection of useful articles and other materials which can help you understand how Asprova works and how you can work with it. These articles will be published in the Blog section. Blog covers technical, educational, and psychological aspects of working with Asprova, mostly from the point of view of consultants, or people responsible for implementing Asprova software.
Asprova Solutions likes to share his own knowledge, that's why we decided to create this site. Of course, this site does not cover all the aspects of Asprova implementation. If you need some help, please contact Asprova Solutions.